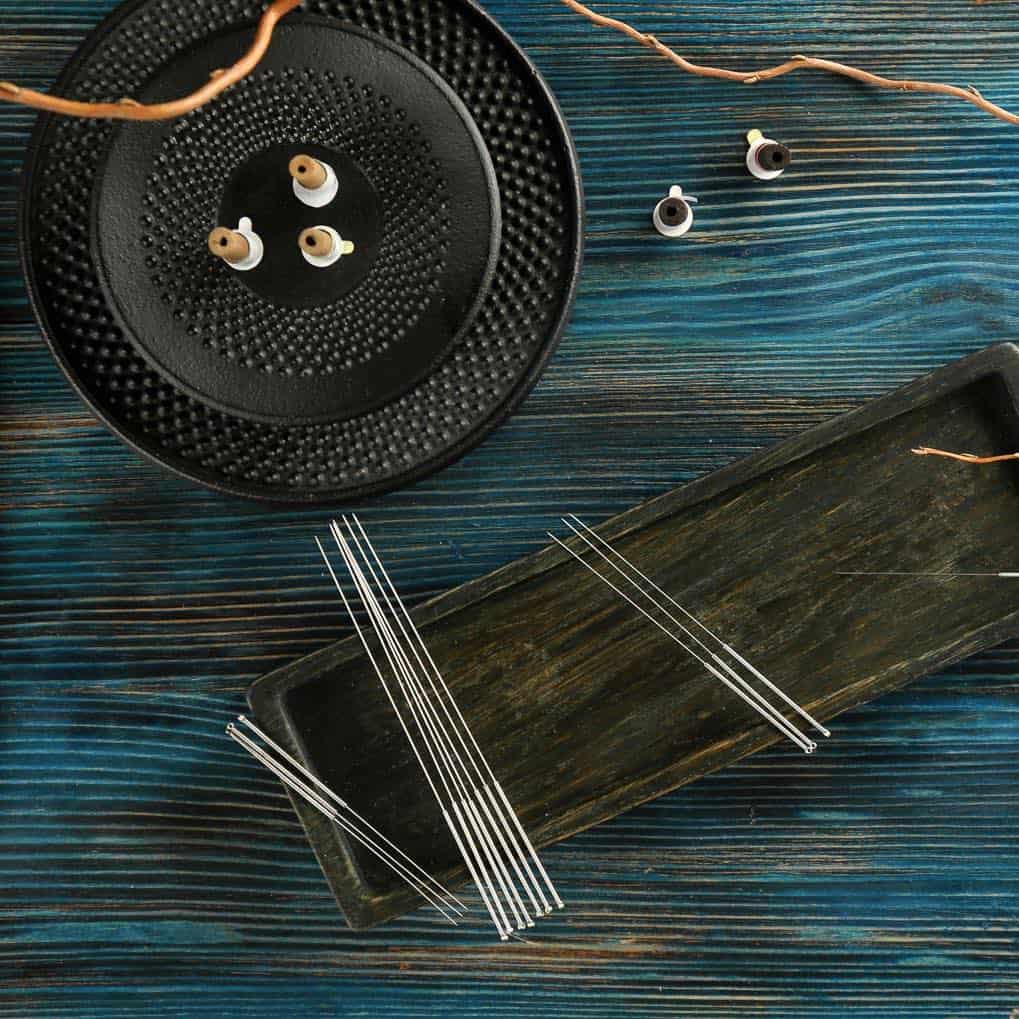 "A true healer, Rachel practices her scholarly knowledge of Chinese medicine with compassion and wisdom. She is an expert diagnostician, carefully observing and listening to every detail. Her treatments are gentle, yet very effective. I always leave feeling amazing, and the good effects of her treatments last for days. Highly recommended."
- J.P.
"This has been my first time taking acupuncture, and I just can say thanks for the benefit and thanks to Rachel who has helped me to get better. I had a really bad lower pain and was up to the point I barely could walk. A friend of mine recommend to take acupuncture treatment, and nowadays I feel 90% better of how I was, and I still keep taking this great treatment. Thanks!"
- B.A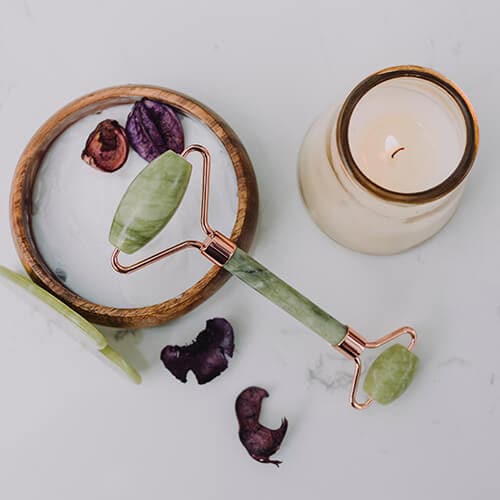 "We started going to acupuncture because we were having fertility problems. Under Rachel's care we fell pregnant. I continued to see her throughout the pregnancy. Our son is happy and healthy and I know she was a big part of that. She is naturally gifted and very skilled therapist and just knows the right thing to say or do to make you feel better. I always look forward to my weekly treatments and chats with her. She is awesome!"
- P.T
Rachel is the absolute best. I have seen her for a variety of fertility and pregnancy related reasons since 2018. She cares about her patients in a very personal way, she remembers important details, she never makes you feel rushed and was always patient with my million questions. She helped me through an exhausted third trimester, followed by a full term loss and c section recovery and then prepared me for an egg retrieval and successful embryo transfer. Her insight and knowledge kept me grounded and feeling hopeful.
Her business is also run extremely professionally. It is so easy to book and change appointments and her office is very clean and feels very covid safe. I would (and do!) recommend her to anyone looking for the services she offers.

Emily B.


12/15/2021

Rachel is the best! Acupuncture has been a go to for me for several ailments but it was the best for pregnancy and Rachel was wonderful. I have a beautiful baby and I owe her a huge thanks! My first trimester was so great because I got to see her once a week for treatment! I cannot recommend her more she is very skilled and knows her stuff.

Brooke D.


1/18/2022

Rachel is the best!  I have been seeing Rachel for more than 4 years now She has helped me tremendously throughout my entire fertility and pregnancy journey.  She is very knowledgeable, empathetic, funny, and supportive!  I often discussed and sought her guidance whenever my fertility doctor or OB speaks in some lingo that I did not fully understand.  She has also helped me and my husband with general health issues - from aches, colds and flu, to asthma and back pains.  I highly recommend her!

Tina G.


12/09/2019

I had such a great experience with Rachel, I feel compelled to share it! Rachel's acupuncture practice was recommended to me by a fertility counselor. Prior to coming, I was someone who was very skeptical of acupuncture. From day 1 in working with Rachel, my mind was totally changed. Her medical-minded approach and thorough knowledge of the bay area medical community was awesome. I got so much more than just acupuncture out of my appointments - she provided invaluable feedback on my kaiser dr appointments, nutrition recommendations and just general pregnancy moral support for me and my husband. It was so great having Rachel available to ask questions - she's super friendly and chatty, genuinely empathetic while also very science-y and smart.

On the acupuncture itself - this was my 1st experience and I didn't find it painful at all. Rachel is very attentive to make sure you are comfortable.

After a few weeks of working with Rachel, I got a positive pregnancy test! I don't think this would have happened so quickly without Rachel's advice and treatment. I learned so much more about my body and how to prep it for a baby from working with her. I've continued seeing Rachel into my 1st trimester and it's often been the only spot of relief from my high stress job. I'm going to come back to Rachel towards the end of my pregnancy to prep for labor.

I'm so glad to have found such great medical support during this big journey and hope others can benefit from her resources too. Can't say this enough - if you are trying to conceive or are already in your pregnancy journey - you should work with Rachel!

Elliot W.


12/21/2021

Rachel is absolutely the best! She was such an important part of my journey to bring my daughter into this world and I can't recommend her enough. Her support, knowledge, and magic hands/needles were invaluable as I worked to expand my family. From fielding my crying phone calls to recommending things to eat and drink, to coming to my fertility clinic for
transfer day, I am immensely grateful for the care I received from Rachel. Her knowledge about fertility is incredible, and working with her felt like having not only an amazing acupuncturist, but also therapist, and friend in my corner.

Alyssa R.


10/21/2020

I started working with Rachel in August 2019 after reading so many stellar reviews. I was trying to get pregnant and was basically trying everything I could. Immediately I felt an affinity with Rachel; her warm bedside manner during our emotional first meeting where I explained my medical background and my anxiety around getting pregnant totally set me at ease. She was warm and yet professional and had a plan for me immediately. Though I never had my hormone levels tracked in a medical sense, by tracking my BBT (at Rachel's recommendation) I could see the direct effect of our acupuncture treatments as my BBT smoothed out and became more predictable. During this time I came to look forward to my weekly "rests" and our conversation.

Rachel told me on our first meeting that acupuncture for fertility generally takes at least three months to be effective. Low and behold, after three months (menstrual cycles) of weekly appointments, I became pregnant. I continued visiting Rachel weekly during my pregnancy and she worked on me maintaining the pregnancy - especially notable is a day when I was experiencing some scary bleeding - and assisted me with treating pregnancy symptoms.

I truly believe that acupuncture with Rachel directly contributed to me getting pregnant. As a bonus, I feel that we grew a friendship over our the time as well and I was so excited to share the news of my delivery when my daughter Nora arrived.

Molly S.


8/20/2020

I absolutley adore Rachel and her fantastic practice. My partner and I arrived at her office after suffering a miscarriage that caused me to bleed for 3+ months. Kaiser had given me zero answers and lots of frustration. Rachel reviewed my blood test levels, supplements, etc. and narrowed down what I need to work on before trying to conceive again. I saw Rachel once a week for four months and fell naturally pregnant. We continued throughout my pregnancy and even in day 1 of my labor experience. I am now sitting here holding my 4-month-old baby 🙂 Rachel has a calming demeanor and makes you feel very comfortable. She is so knowledgeable at her practice and really knows how to get results! Not to mention she has a beautiful office that is serene and conveniently located near BART. I urge you to have a consultation with Rachel and prioritize your health. We are forever grateful for this wonderful practice and Rachels encouraging personality and skill.

Blake B.


1/03/2020

Rachel is real when what you need is REAL.  When you're afraid, unsure, skeptical, insecure and really feeling the weight of your hopes and fears all at once, her practice, intuition and humor are a tremendous support and relief.  I knew nothing about acupuncture, but with Rachel, I didn't have to.  She guided me and my partner through everything, and I felt safe asking her any and all the questions I had.  Also, she makes me laugh.  Sometimes you just need a space to laugh (and then relax with a treatment).  All our sessions lead to recovering my well-being, rejuvenating my sense of self, cultivating new hope, and bringing my kiddo into the world.  So, yes.  Totally.  Five stars.

Orange K.


5/14/2020

I am listening to my baby boy giggle away and so grateful to Rachel. He is here, thanks to her. If you need help getting pregnant or staying pregnant, I cannot recommend Rachel strongly enough. I routinely refer my girlfriends to her. She is honest, direct and VERY good at making dreams come true.

Details: I am 42 years old. My partner and I tried to get pregnant for a few months but could not. My OB told me that I am old and should explore IVF. Rachel thought otherwise. She reviewed the labs for me and my partner. She pointed out that we have very high egg and sperm counts, respectively. She also noticed my thyroid was borderline, which is fine most times but absolutely NOT ok when you are trying to conceive. Rachel gave me statistically significant studies to educate my OB about hypothyroidism and fertility. And Rachel suggested I request thyroid meds, which I did.

Four months later, with Rachel's regular treatment + thyroid meds, I became pregnant. Rachel continued her treatment through my pregnancy. While my OB was generally unavailable and distant, Rachel was easy to reach and full of knowledge. She helped me navigate each trimester and fielded my anxious questions.

I ended up having a very healthy pregnancy (no diabetes, no preeclampsia, etc) and a vaginal delivery. Again, I am 42 and the OB assumed I needed IVF.

Rachel is a wonderful combo of brains + heart. She combines her practice of acupuncture with a deep working knowledge of Western medicine. Her wedding of the two makes her stand out. Also, her bedside manner is excellent -- which really matters when you are going through such a stressful experience.

Rachel made my pregnancy journey downright joyful. I would say more, but I need to go play with my son. Good luck!

Aarti S.


9/02/2022
Schedule an appointment or consultation
Are you ready

to embark on your journey toward

improved health

and

enhanced fertility?

Don't wait any longer – schedule an appointment or consultation with

City Pulse Acupuncture

today.
Our compassionate team specializes in women's health and fertility, offering personalized care infused with the wisdom of Traditional Chinese Medicine. Let us guide you on a path of holistic healing and empowerment, tailored to your unique needs and goals. Your brighter and healthier future starts now.